Visual Design, Motion Graphics, Illustration, UX/UI
A new brand, website, and app for a travel planning service to visit the town, Waco, located in central Texas.
Semi-Finalist - Adobe Design Achievement Awards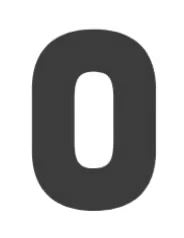 The existing brand doesn't allow the user to know that the brand offers travel planning for Waco.
With a name change to Travel Waco, and holding on to the concept that Waco is in the heart of Texas by modifying the iconic location marker, this brand refresh gives the company new life.
Travel Waco's mission is to bring visitors to Waco, Texas where they can stay, eat, shop, and enjoy the town like a local. We believe in southern hospitality while making the guest feel as if they are at home in a new place.
The brand voice must feel modern, casual, and inviting. All communications must make the user feel at home in a new place.
The user can use the hamburger navigation to the left to tab through the different sections.
By selecting the "Explore" tab, the user can explore different things to do in Waco such as Attractions, and add them to their trip.
The app will launch and allow the user to register/sign in. From there, the user can begin to explore the app.
By clicking the "Plan" tab, the user can select their travel dates, book a hotel, and book a flight.
The "AR Camera" tab will bring the user to an augmented reality experience that is interactive with the city of Waco. This allows them to learn history while gaining coupon perks they can use during their stay at local businesses.
All merch can be sold at local tourist shops and Magnolia Market.